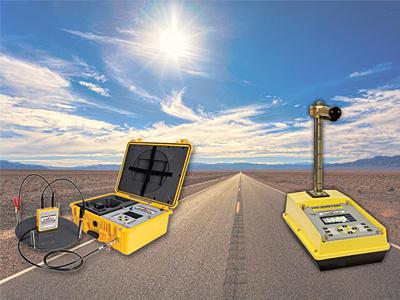 Soil testing equipment for field applications:
Protsurv International provides a complete selection of soil testing equipment for on-site testing of compacted soils in accordance with SANS TMH1 and other standards. This includes sampling, classifying and evaluation of soil properties for road and bridge construction, as well as excavations, foundations and earthworks. We supply Humboldt Nuclear Density Gauges, Troxler Nuclear Density Gauges, CBR machine, Compaction hammer , DCP, Ovens, Scales, Augers and Cone Penetrometers to Shelby Tubes, Speedy Moisture Testers and Sand Cones, you'll find the soil testing equipment you are searching for.

HUMBOLDT Nuclear Density Gauges and Accessories:
HUMBOLDT Nuclear Density Gauges and Accessories: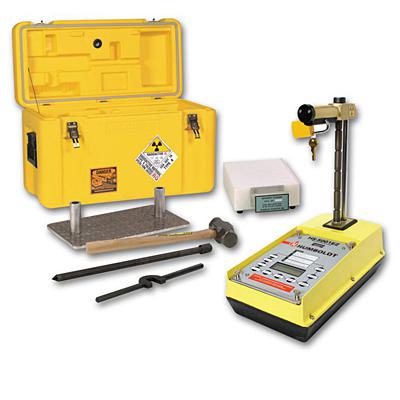 Humboldt Nuclear Density Gauges HS-5001EZ:
Menu-driven operation—direct readings in engineering units
All Humboldt Nuclear Density Gauges comes with AA batteries eliminate charging—6-12 month battery life
Easy operation handle with positive latch
Humboldt Nuclear Density Gauges has modular design, simplifying repairs
Automatic depth sensor

PGC Electronic CBR Marshall Press / UCS / ITS:
PGC Electronic CBR Marshall Press / UCS / ITS: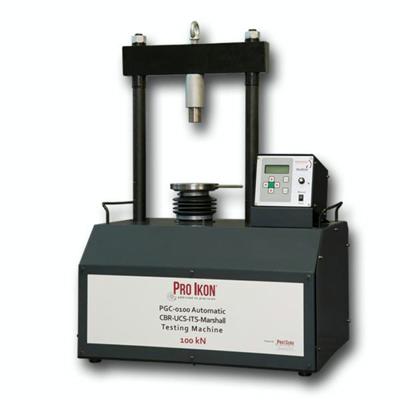 CBR Machine:
CBR Machine Press has a two column frame
Cross-beam support of 200kn (20ton)
1hp 750watt ac motor and gearbox
Duocon digital controller
CBR Machine Press has a easy test selection
Customizable load rate
The CBR Machine Press comes with USB connectivity
Duosoft software "optional"
Platern travel of 80mm
 Sanas calibration
The CBR Machine Press is certification issued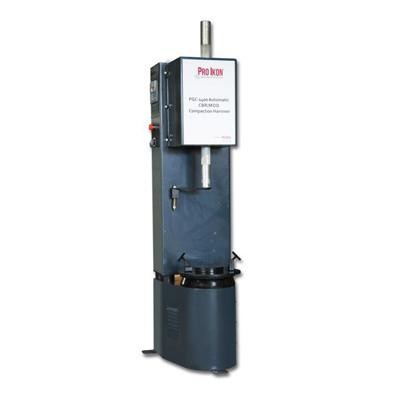 CBR Automatic Compaction Hammer:
The mechanical compactor automatically compacts and rotates mold after each blow while keeping track of the number of hammer blows and shutting off once a preset number of blows is reached. The start/stop function of the compactor is independent of the counter. The unit can be used to perform standard or modified compaction tests using a 5.5 lb. (2.5kg) hammer with 12″ (305mm) height of drop or a 10 lb. (4.5kg) hammer with 18″ (457mm) drop. Hammer lift compensates the height of the drop for soil thickness in the mold during compaction. Hammer weight is concentrated at the foot, allowing free fall of the hammer. Hammer changes are made from in front of the compactor.
Click on the PDF icon
to view brochure!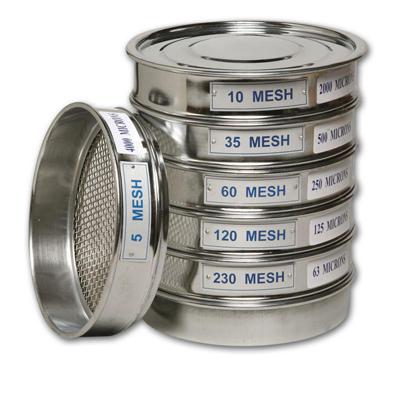 Test Sieves 200mm / 300mm / 450mm:
A wide variety of test sieves are available, please have a look at our full catalog below.
Click on the PDF icon
to view brochure!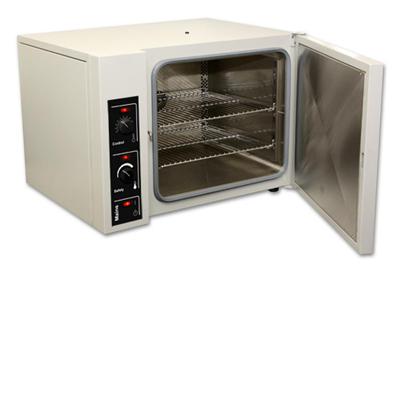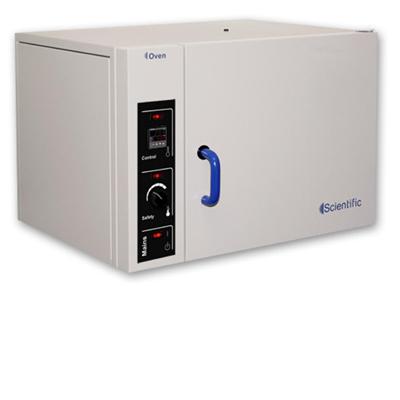 40L/400L Economy Oven's:
Choice of 5 different capacities
Specific features economy series
• General purpose
• Ideal for applications where lower temperature accuracy is acceptable
• Hydraulic thermostat control
• Operating temperature ambient +10°C to 250°C

Specific features Digital series
• Ideal for applications where a higher degree of accuracy is required
• Electronic P.I.D temperature control with digital indication of set and process value
• High accuracy pt 100 temperature sensor
• Solid state control relay for optimum reliabilty
• Operating temperature ambient +7°C to 250°C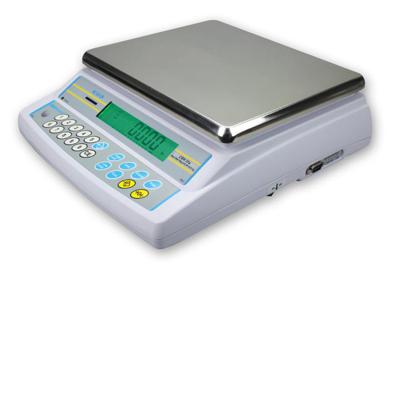 Hotplates 500/501 & 502:
Heavy duty mild steel heating top with special coating
Mild steel body treated for long term resistance to corrosion with an epoxy powder coated finish
Unique body design to ensure maximum cooling airflow for the controls and wiring
Suitable for continuous operation
Variable energy regulator for optimum heat control
Pilot light for power indication
CBK Bench Checkweighing Scale's:
CBK Bench Checkweighing Scale's:
Adam Scale's:
Vivid, backlit LCD easily visible in any lighting conditions
Capacity tracker built into display for easily monitoring possible overloads
Checkweighing LEDs light to clearly show under, over and  limits
Programmable backlight can be set to "always on", "always off" or "light only when weighing"
Colour-coded keys facilitate quick recognition of the most frequently used buttons
Level indicator and adjusting feet ensure proper balance setup for optimum weighing results
Large, grade 304 stainless steel pan allows easy cleaning

Dynamic Cone Penetrometer (DCP):
Dynamic Cone Penetrometer (DCP):

Dynamic Cone Penetrometer (DCP):
This apparatus in used for the rapid in-situ measurement of the structural properties of existing road pavements constructed with unbound materials. Continuous measurements can be made down to a depth of approximately 1m or, when extension shafts and rods are used  to a recommended maximum depth of 2 m. Where pavements layers have different strengths the boundaries can be identified and the thickness of the layers determined. The Dynamic Cone Penetrometer (DCP) and California Bearing Ratio (CBR) so that results can be interpreted and compared with CBR specification.
Dynamic cone penetrometer (DCP) includes: 
8 kg dropping weight with 575 mm drop  
2 penetration tips 60° cone, 20 mm dia.
drive rod 1 meter long                 
vertical scale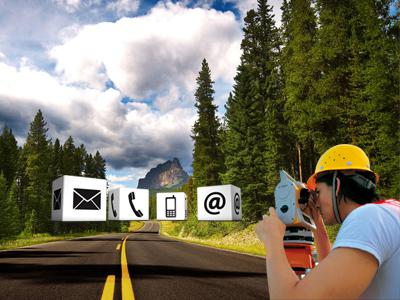 Turner Morris (Pty) Ltd T/A Protsurv Geo Centre
126 Heidelberg Road
City Deep, Johannesburg
E-Mail : sales@protsurv.co.za
Tel: (+27) 11 976 2070
Find us here!